Water levels were good, temps were fine, bugs were hatching, and I had caught one fish in 4 hours. Somethin' wasn't right. Then I saw him up ahead - the guy I had been unknowingly fishing behind all day. I hate that. There's nothing worse than spending a day casting flies to holes and runs that someone else has already tromped through. I cursed the intruder for trespassing on MY stream, made a vow to never again hit the snooze button (except on work days), and got out to go around him. As I neared, I watched him get out on the other side and start back down the hill. Good, now I had the place to myself and it was time to get down to business.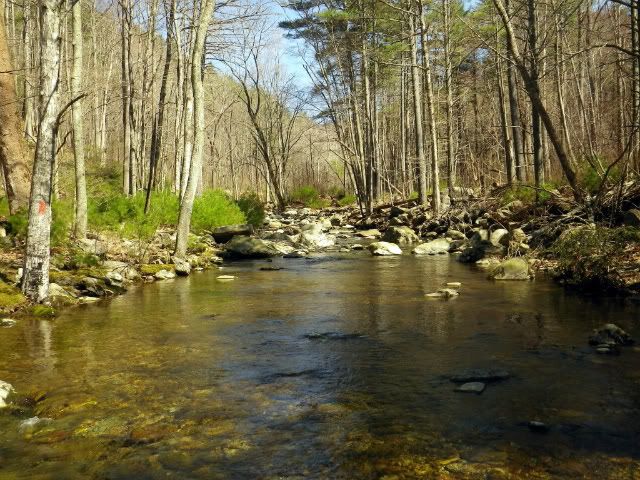 Up until that point, I had been content to take a few scenery pictures and a shot of some yellow flowers. My one and only fish of the day had come unbuttoned whiled I fumbled for the camera.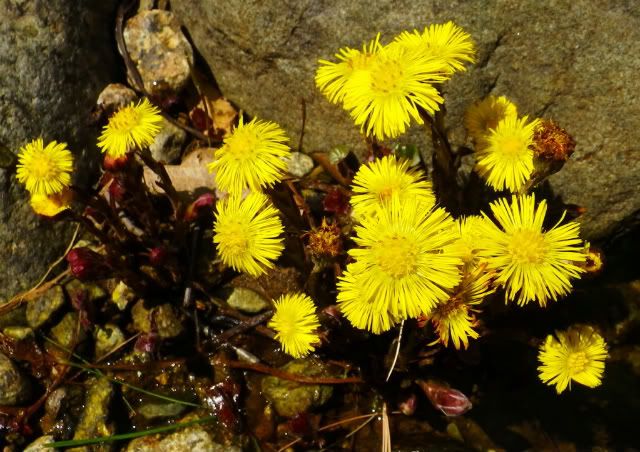 This little brown came from the second pool I fished after passing the intruder. He inspected and refused 2 different dry flies before taking an unweighted pheasant tail nymph.
Shortly thereafter, I hooked up with a nice brookie that wasn't as shy about taking the dry fly. One of my better brookies of the year so far.
Little Blue Quills and some bigger Quill Gordons were hatching most of the day. I fished a size 12 parachute Gordon and switched to a size 16 Olive (closest thing I had) when I found a fish that wouldn't eat the bigger fly.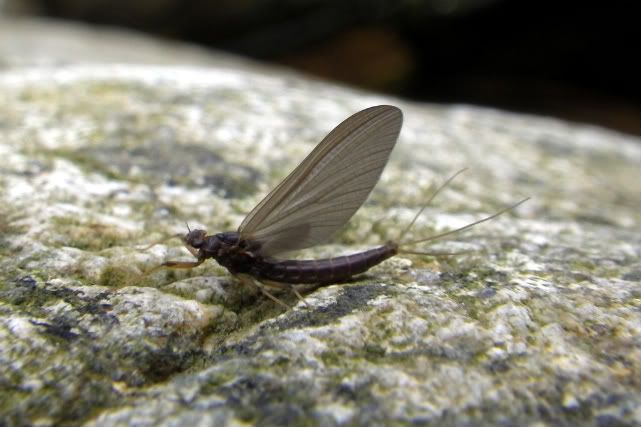 This is one of my favorite holes on this creek. It gave up a 14" brown last April - today it gave up jack doodly squat.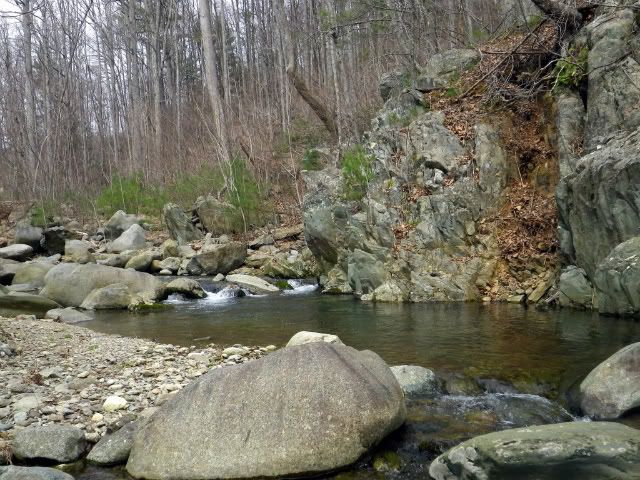 A few more brookies were in the mood to eat as the hatch was winding down. After these fish, things cooled off again, and since I had a 45 minute slog back to the truck and a 2 hour drive home, I called it a day.