Last April, I was lucky enough to spend a day in the Park fishing with my Dad, where we had a great time even though the fishing turned out to be pretty lousy. This year my Mom wanted to come along to spend some quality time with her son and to enjoy some of the wildflowers that bloom in the spring. I haven't shared a trout stream with my Mom since I was a kid and I have hazy memories of those trips with her and my Grandma. Once again the fishing was inexplicably lousy, but it didn't matter, and the only thing that could have made the day better would have been if Granny was able to join us.
My Mom is a wealth of information when it comes wildflowers - knowledge passed to her from her Mom. I'm afraid that I'm a lost cause when it comes to this, for even though I enjoy looking at them when they're in bloom, the names go in one ear and out the other. Even though the flowers weren't quite in full swing yet, we saw plenty as we worked our way up a favorite east slope creek. So here are few of them, compliments of my Mom.
This one is called Bloodroot. The sap in the roots of this flower was used by Native Americans to color their clothing and make war paint. Cool.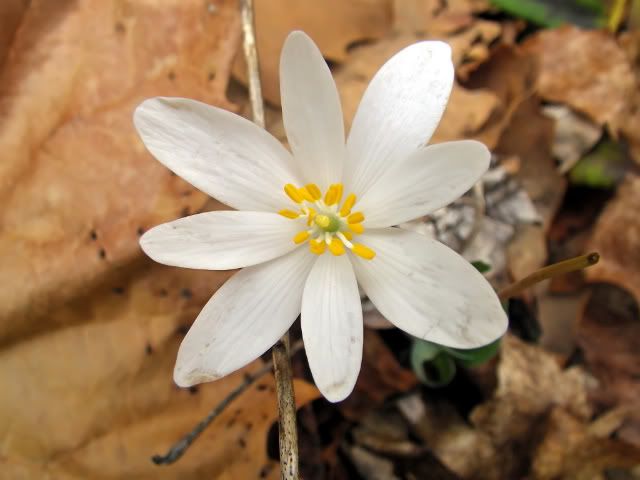 Bluets: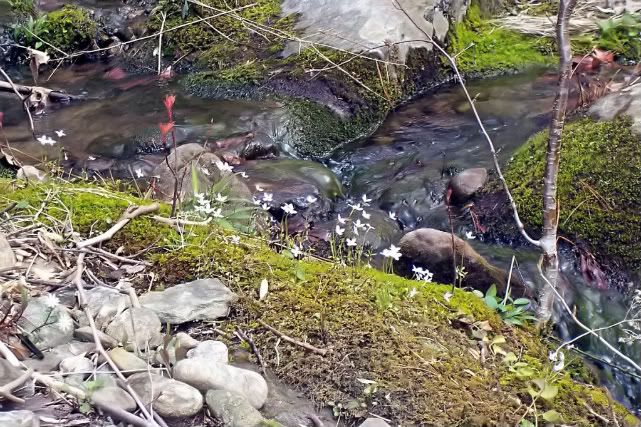 Great Chickweed:
Unknown: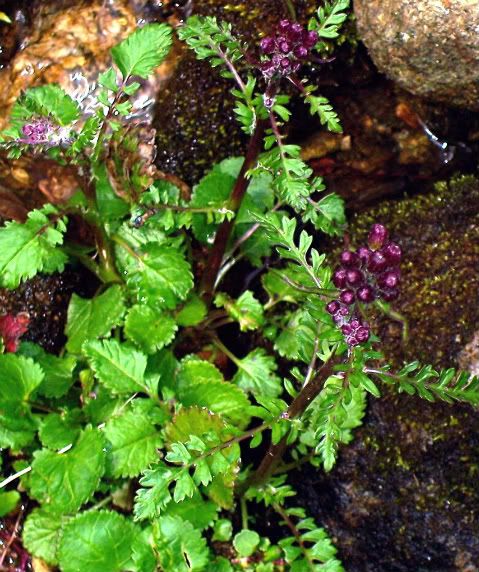 This one is called Coltsfoot, is edible, has a sweet taste, and is used to make cough syrup. I felt fine so I didn't try one...
When my Mom wasn't identifying the flowers, she was busy taking some video of me not catching fish. Here's a quick clip that pretty much exemplifies the day as far as the fishing was concerned. It's a good thing the company was good.