Marty called me at work last Wednesday and said he needed a mental health day. It's usually not hard to convince me to skip work for a day anyway, but I could hear a slight frantic quality in his voice, and knew he was serious. A brand new baby girl doesn't leave much time for frivolous pursuits like fishing, and because of that he hadn't been out in over a month. He needed it bad so we scheduled a Friday trip to the only chilly water around.
An early morning storm soaked us to the bone and colored up the water a bit so we started out slow.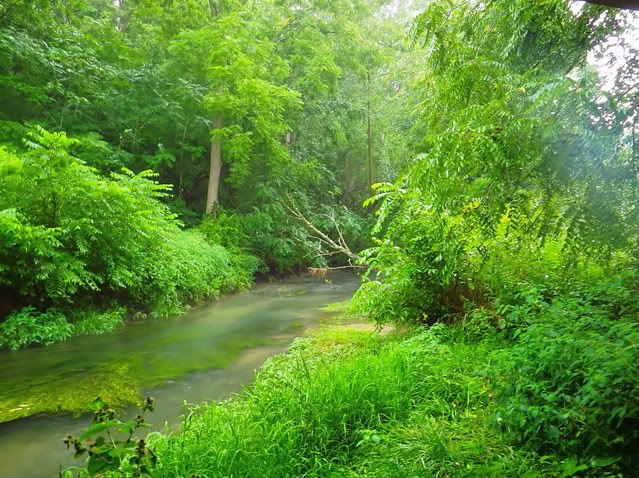 Not getting much action on our favorite stretch we switched things up and decided to try another locale. About that time the skies cleared and the sun came out.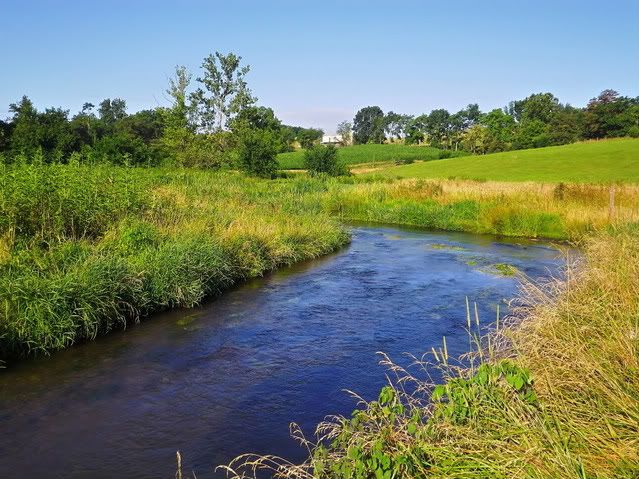 Temps rose to near death levels but it also dried the grass and got the hoppers active. Hundreds of hoppers jumped and flew as we made our way upstream. A few ended up in the water on their own but we amused ourselves like a couple of kids by catching a few and tossing them to the fish. A few of our imitations also ended up in fish lips.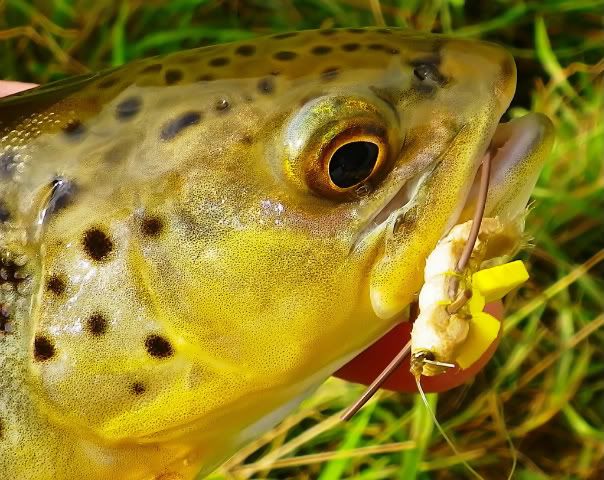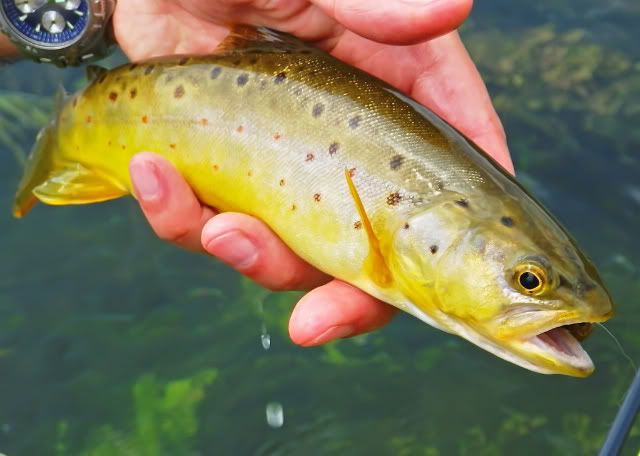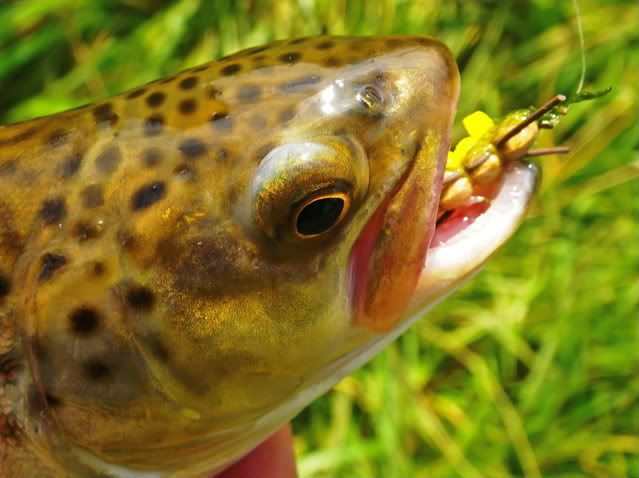 Cows in the creek - Marty is thinking about making them into burgers.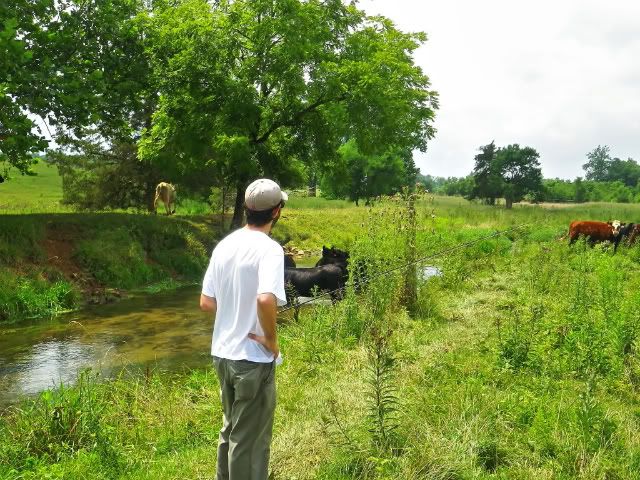 Don't get your hand too close to one of these when leaning over a bank to land a fish. He'll eat your arm off.
Sometimes the fish were a little hesitant to take a hopper and found ants more to their liking.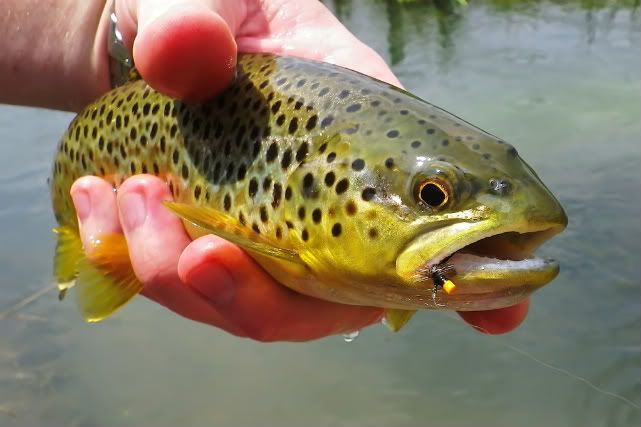 We didn't manage any big boys but did locate one huge fish that proved too smart for our offerings. I briefly considered impaling a live hopper on a bare hook but since I didn't have any bare hooks, I gave up on the idea. We worked that fish for a solid hour before he finally tired of the game and headed back to his undercut. We called it quits after that and headed home with some nice sunburns and a vow to get back and catch that fish. Hopefully there will be more to this story later...