I'm not sure how he did it but somehow Marty wrangled another hall pass and a day of fishing this Sunday, so we pointed ourselves toward our spring creek in the Valley and the big brown that eluded us last Friday. The forecast called for rainy weather and cooler temps, which we were both looking forward to. As it turns out, the rain held off and the sun came out to bake us again.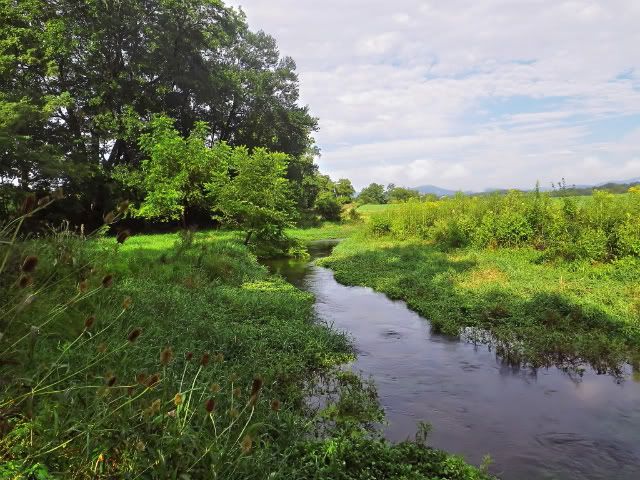 The trico spinners fall like clockwork on certain stretches of this creek and we were able to take advantage of that in an area we haven't visited in a while. Thick clouds of bugs brought a bunch of smallish browns to the surface.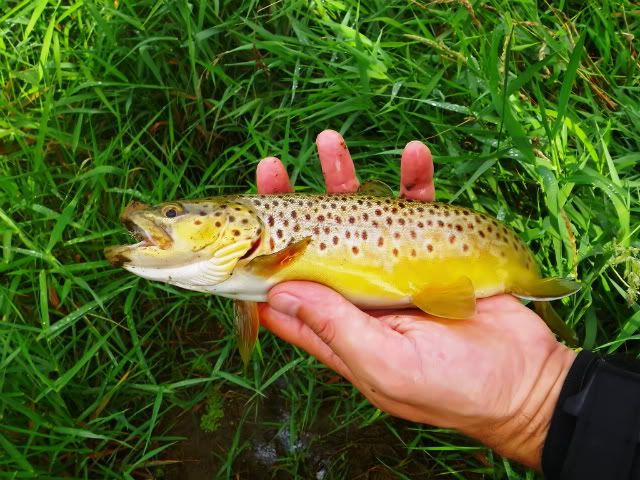 I usually start out with a comparadun pattern because I can see it, and only switch over to an actual spinner if the fish refuse it. Most of the time the fish will take the dun just as well.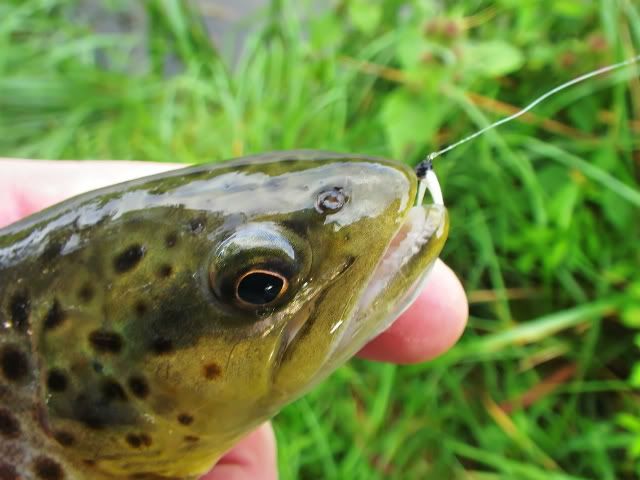 Later in the morning we switched back to terrestrials and started searching out the channels and undercuts. Unfortunately our big fish from last week was a no-show today. I hope he was just tucked away and that nobody caught or killed that fish.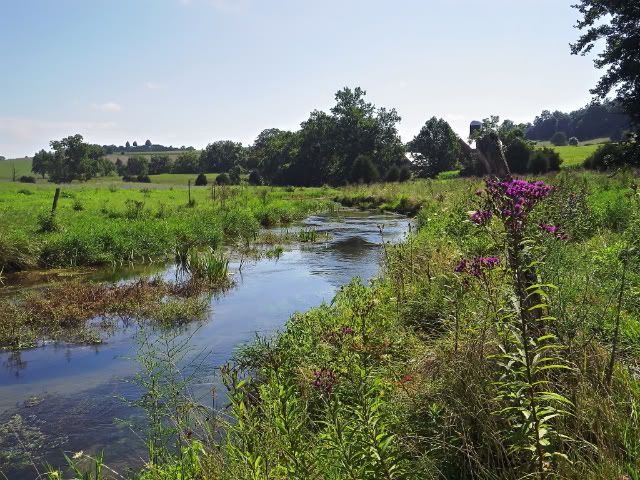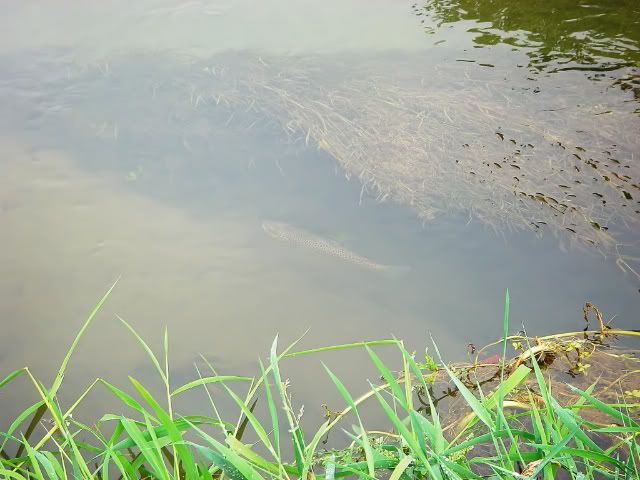 I stuck with a sorta modified version of a Charlie Boy Hopper and Marty fished a foam beetle. Both patterns worked ok and we caught some slightly better fish in the afternoon.
A beetle eater:
And a hopper eater. I hooked this fish while standing on the wrong side of a slightly too high electric fence and took a pulse to a sensitive area trying to hop over - which sucked.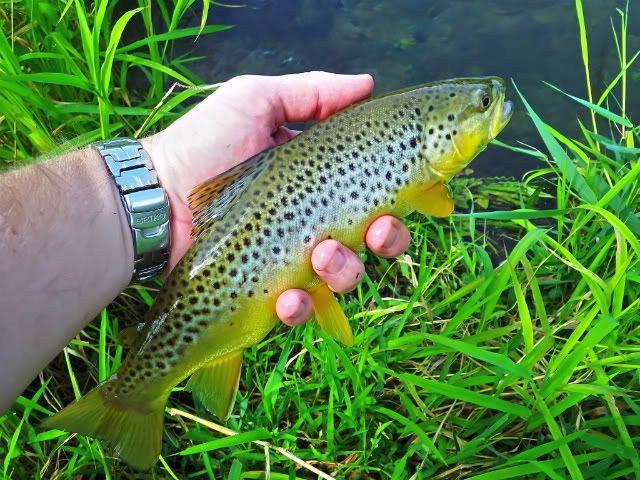 Things got steamy mid-afternoon and since we were expecting rain and didn't bring much to drink, we decided to call it a day. Since this is one of the few summer options we have here in Virginia for trout, I'm sure we'll be back soon.
One last fish showing his pearly whites for the camera.