Downtown Richmond wouldn't be the first place you would think of when it comes to good striper fishing. I caught wind of it a couple years ago and finally decided to check it out - turns out the rumors were right. Much like the shad, the stripers move out of the Chesapeake Bay and run up the James River, all the way to Richmond, to spawn. After they do the deed, they turn around and make their way back out, so you have to enjoy 'em while you can.
The striper hole leaves a lot to be desired from a scenery standpoint. Some of the nice features include trash laying around, snarls of fishing line with weights big enough to anchor a boat hanging from the trees, a smell that's something like a cross between my brother's feet and a dead sucker, and a lot of "urban art"(graffiti). As bad as it is, you get over all of that pretty quickly if the fish are there.
These fish have to rank as the best fighting fish I've ever tangled with on a fly rod. Even the small ones will put a serious bend in a pretty stout rod. They usually burn some line on an initial run and are good at using the current to their advantage. They're just a bunch of fun.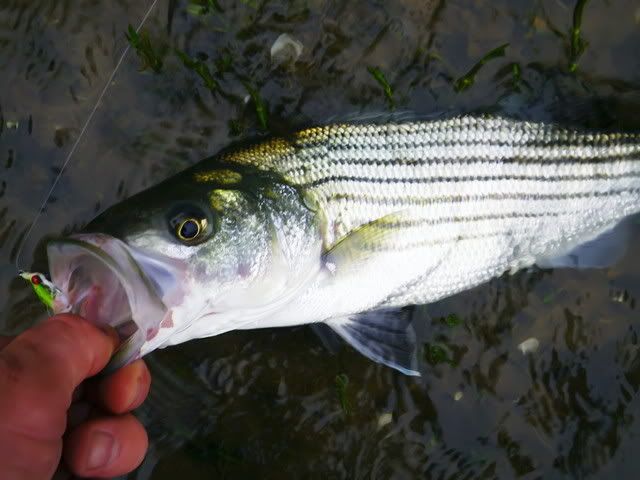 If the fishing slows down you can keep yourself busy sampling some of the local culture.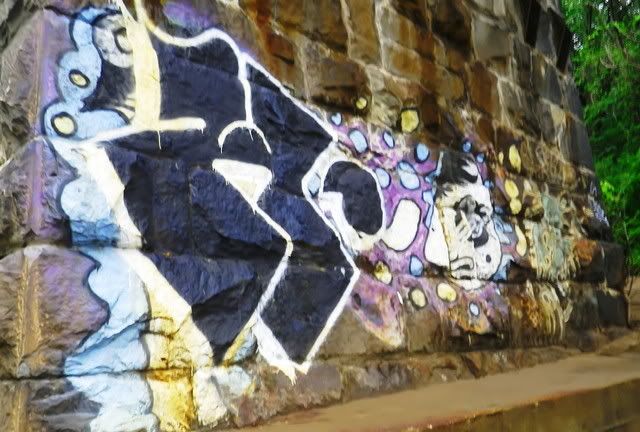 And watching the herons stalk little fish is kinda fun.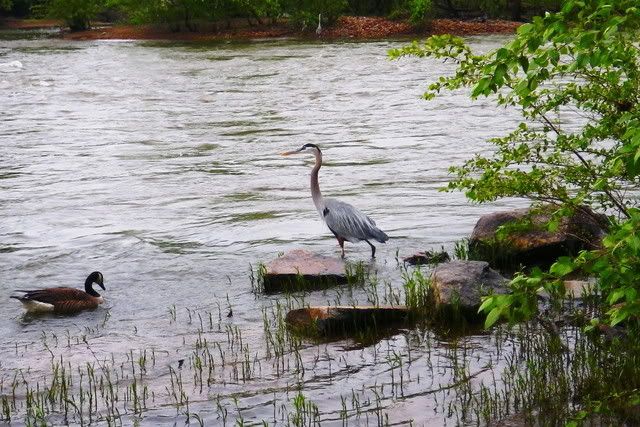 Then it's back to work.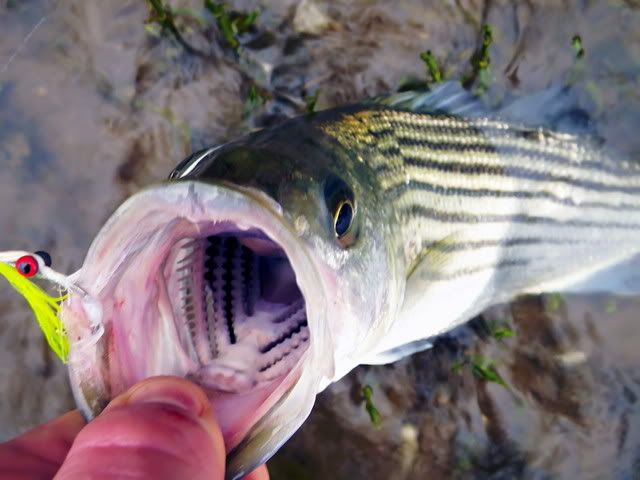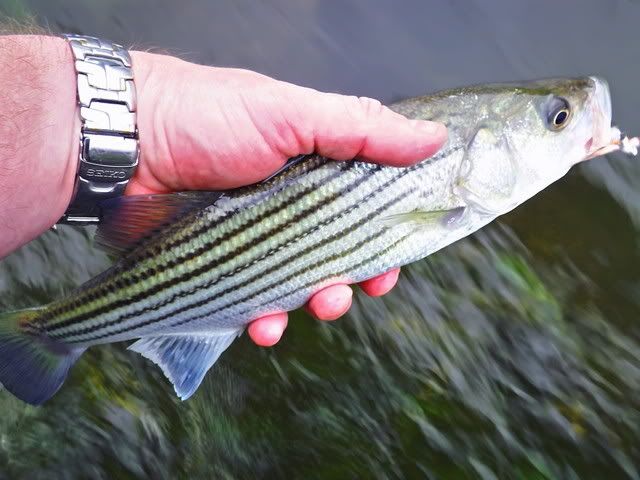 Marty came down for a while this afternoon and did what he usually does - he caught the biggest fish. Sometimes that guy really bugs me.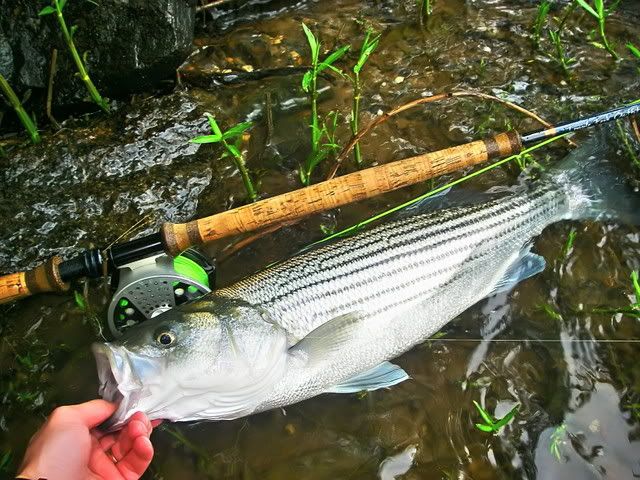 But I pulled a rabbit out of the hat with a good fish right at dark. Not quite as good as Marty's fish, but I'll take it.