The gauges were showing that the streams in the Park were going to be high today - probably too high for good fishing - but I went anyway. What I found out when I got there was that the streams were too high for good fishing. Duh.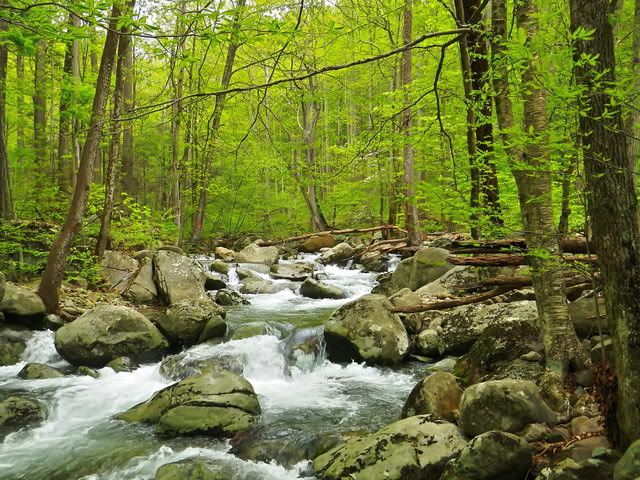 Even though the fishing stunk, I was treated to a fairly rare site, which more than made up for the lack of fish.
I've only seen bears on about 3 or 4 other occasions in my hundreds of trips to the Park, and I've never seen one with such a small cub before. What a treat.